A companion novel to Malinda Lo's Last Night at the Telegraph Club (Coronet), which received the National Book Award in 2021, has been acquired by Coronet.
Vanessa Kerr at Abner Stein, on behalf of Michael Bourret and Lauren Abramo at Dystel, Goderich & Bourret, secured UK and Commonwealth rights for A Scatter of Light, excluding Canada, for Melissa Cox, editorial director. This autumn, Dutton will release the book in the United States at the same time.
Aria Tang West's story of desire and self-discovery is discreetly entwined with a note of closure for Lily and Kath from Telegraph Club in A Scatter of Light, which is set in 2013 following the first of the Supreme Court decisions that introduced marriage equality to the United States.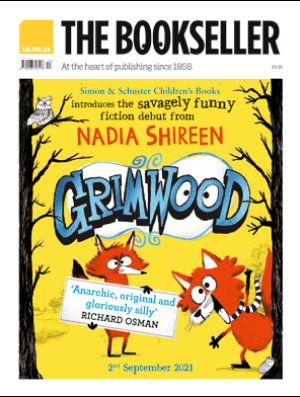 "Publishing Malinda Lo has been one of the greatest honors of my career to date," Cox remarked. When I first read Telegraph Club, I thought it was remarkable, but I didn't expect the book to be so well received in the United Kingdom. We were ecstatic when the book received the prestigious National Book Award, and even more so when we learned that A Scatter of Light will be available soon after – I'm delighted fans won't have to wait long to share that joy when we release this fall."
"I was overjoyed when Melissa Cox picked up Last Night at the Telegraph Club in the UK, and I'm overjoyed that she'll be publishing A Scatter of Light as well!" Lo said. The interesting thing is that I started writing A Scatter of Light years before I finished Last Night at the Telegraph Club, and it wasn't until I finished Telegraph Club that I realized the two books were linked. They're definitely different, but I hope Telegraph Club readers will enjoy learning a little more about Aria on her own coming-of-age journey while reading A Scatter of Light."